REEL WITNESS launched a short documentary, Little Rebel in 2017, about Isatou Jallow, an asylee from The Gambia. Isatou's epic and surprising path from West Africa humanizes the face of asylum and immigration in the US. Following the success of Little Rebel, and in light of the USA's political climate, REEL WITNESS continues turning-up refugee voices of the Pacific Northwest via film. RW started filming the life of Hameed in September 2018 — a young man who left everything behind in war-torn Iraq at 15, in a solo quest for a brighter more peaceable future. Now 22 Hameed's salvation is scholarship in Seattle bound by a big altruistic dream. From flight to refuge, RW seeks to humanize the facelessness of emigration and celebrate personal tales of resiliency. 'This Being Human' was released in spring 2019. Please meet our crew for the film below.
PRODUCTION STILLS | THIS BEING HUMAN
AIMIE VALLAT | PRINCIPAL, PRODUCER, WRITER & DIRECTOR
For the past twenty-five years, I have worked as a social change agent in the non-profit and documentary film sectors. I've always been fascinated about how the human experience shows both our uniqueness and common ground. My interest in storytelling has taken me around the world; from the townships in South Africa, to a youth theater troupe in Serbia and interviewing Holocaust survivors in Poland.
Building on my bachelors degree in Visual Anthropology from Fairhaven College and a Masters in Communication from Antioch University, I created REEL WITNESS with Noah Dassel. Together we developed stories about sustainability, food security and our refugee community. We debuted our first documentary in 2015 with Present Moment, and Little Rebel was our first collaboration with Guido Ronge. 'This Being Human' was released in spring 2019.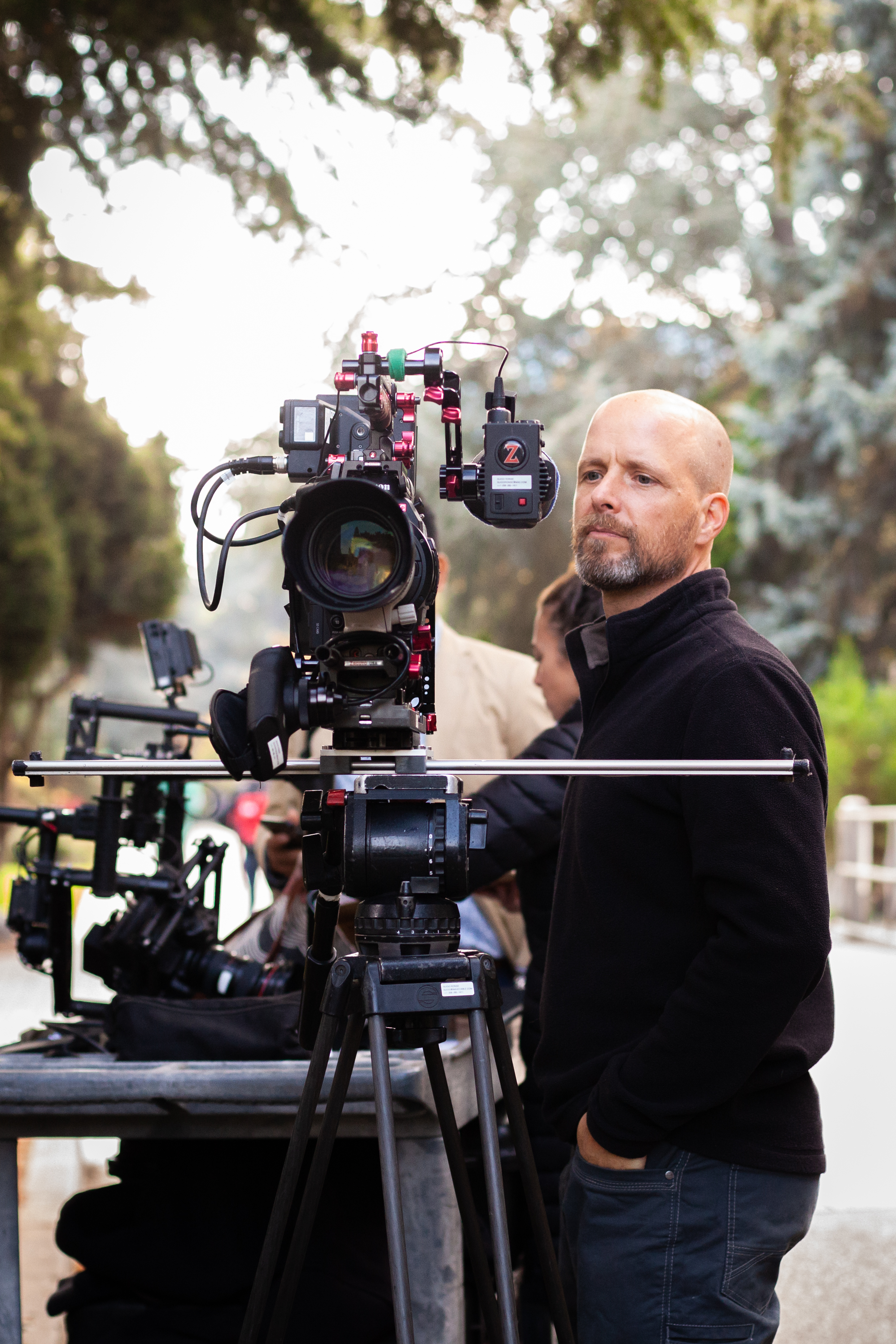 GUIDO RONGE | DP & DIRECTOR
I was born in Southern Germany and developed a love of travel at a very early age. I relocated to the US in 1995 and began my career as a filmmaker starting as a camera technician, camera assistant and then transitioned to working as a Director of Photography. I have had the good fortune of working on a range of productions world wide including; corporate and feature films, commercials and documentaries.
Expanding on my desire to travel the world, I began focusing on cross-cultural work opportunities, like the collaboration with Soulcraft Allstars and EPIC. Seven years ago we started working on a long term documentary exploring the intersection of the local communities in southern Haiti and an endangered bird population, the Black Capped Petrel (Diablotin in Creole), in a film called 'Save the Devil'. Closer to home, I have been excited to team up with Reel Witness to shoot and co-direct a series of films on the refugee / asylum experience. This Being Human is our second collaboration. For more information about my work, visit my site.
ERIC FRITH | STORY & FILM EDITOR
Eric Frith's films have been acquired for domestic and international distribution by Miramax, Dream Entertainment, Cinema Management Group, Off the Fence, Independent Lens, and American Masters PBS. These works have screened at top festivals including Sundance, Toronto International Film Festival (TIFF), South by Southwest (SXSW), Seattle International Film Festival (SIFF), and scores of others around the world. All films combined totaling 18 Best Film/Documentary awards, 12 Audience Awards. For more information about Eric's work, visit Byrd Productions.
LEAH ANDREWS | EDITOR
Leah Andrews is a 2013 Seattle Film Institute graduate. She started her own business, Reel Quick Productions, in 2014 and is currently working with Eric Frith at Byrd Productions as an assistant editor on multiple feature-length films. Leah was our Co-Editor on This Being Human.
MILES LIPPOLD | GRAPHIC ARTIST
Miles was born and raised in Seattle and is a graduate of the University of Washington. Film was one of his greatest passions growing up, so after college he decided to become part of the Seattle creative industry. He's been a professional video editor for over ten years, with clients ranging from Microsoft and the Bill and Melinda Gates Foundation to non-profits like DESC and Heifer International. When possible, he loves to use his skillset to bring people together and to make a positive impact on the world.
ADVISORY BOARD
We are lucky to have some extraordinary people assist us as Advisory Board members on this film. They are providing their expertise on a range of issues addressed in This Being Human including; the refugee experience, foster care system, telling visual stories of Muslim identity and living as an Iraqi in America. We are grateful for the time, talents and support.
MAJID AL-BAHADLI
Originally from Baghdad, Majid participated in the uprising against Saddam Hussein in 1991-- he eventually fled Iraq to avoid certain death. Crossing the border to Kuwait City (on foot no less) he surrendered to the American forces. Interred for several years in a Saudia Arabian prison camp, the United Nations finally transferred his case to the American delegation. Arriving in Seattle in June 1995, Majid became an American citizen by 2000. He served as a national delegate twice for Barak Obama's presidential campaigns; and, was Chair of the Bernie Sanders delegation in 2016. He's the co-founder of the Iraqi Community of Washington State, an organization in Seattle-- where he lives with his wife and three children. We are honored and humbled to have Majid, with his firsthand Iraqi refugee experience and his Arabic cultural wisdom, as an advisor on our board.
AMY LLOYD WAGNER
Originally from San Diego, Amy Lloyd Wagner is now the Director of Community Programs for Refugees NW — under the auspices of Lutheran Community Services NW. For over 13 years, she's worked in program development and refugee resettlement in the Pacific Northwest. Along the way, with some appreciated assistance, she implemented the Independent Living Program for the Refugees NW Foster Care Program. In the midst of her tenure, Amy lived four years in El Salvador working with A-Brazo, a local NGO working on development and disaster mitigation in underserved communities. Her passion for photography transformed into A.Lorae Photography. Amy has also lived in Panama and Guam, and now resides with her wife, Cal-Jean, and their dog Kona, in Tacoma.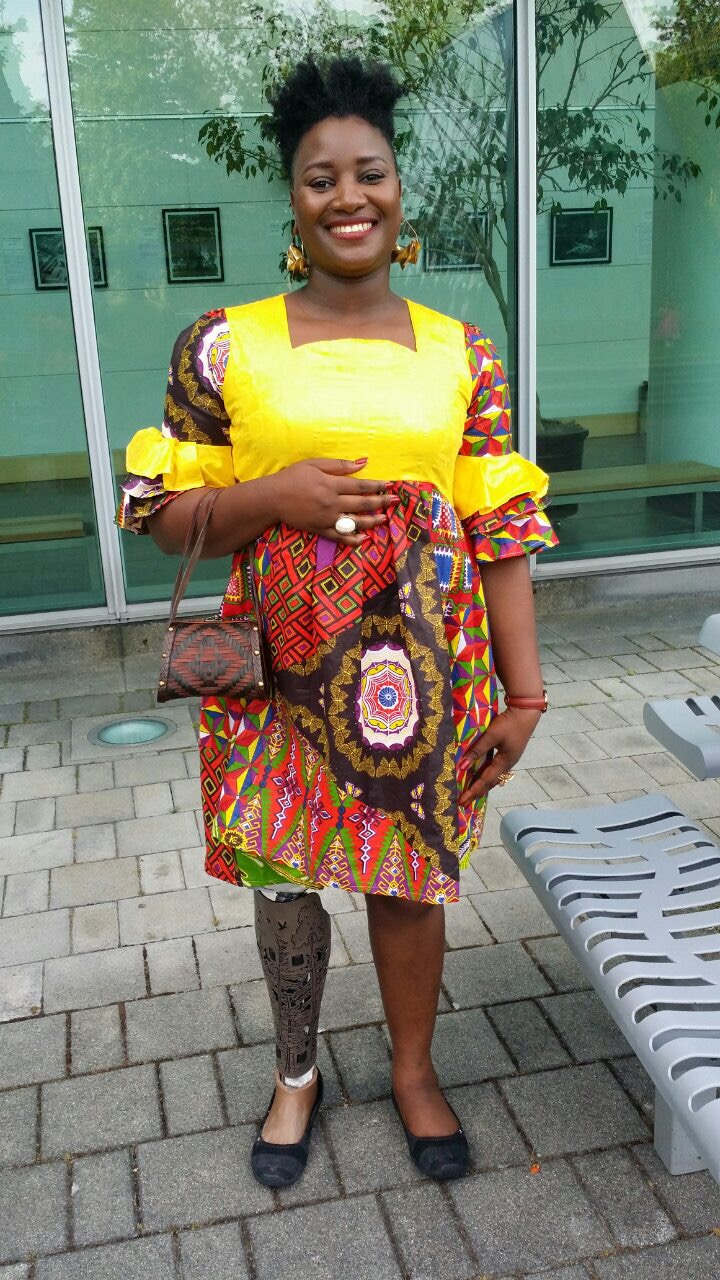 ISATOU JALLOW
Isatou Jallow was born and raised in The Gambia, West Africa. She moved to Seattle in 2012 to seek asylum. She has a Bachelor of Law Degree (LLB) from Université Mohamed V in Morocco and a masters of Law Degree (LLM in Sustainable International Development). Isatou Jallow has experience in international human rights law, especially in the areas of sexual health, reproductive health and gender-based violence. She is a committed activist in the fields of disability, homelessness, and women's rights and speaks openly about her beliefs. She advocates for the complete eradication of the practice of female genital mutilation (FGM) and access to education for persons with disabilities. She has delivered presentations about FGM, disability rights and refugees' access to health care at the invitation of UW Law, the UW School of Global Health, Seattle University School of Law, Somali Maternity Services, HealthRight International, Harborview Medical Center, and the Northwest Immigrants' Rights Project. Isatou has volunteered at Harborview, United Way of King County, Everything's Possible, and the University of Washington Refugee Pipeline Project. Currently, she is pursuing a PhD in Law at the University Of Washington School Of Law and her research focus is Inclusive Education in The Gambia.
IAN EBRIGHT
Ian is the writer/director of the award-winning narrative short films From the Sky and The Devil Needs a Fix. His films played more than 40 film festivals including the Seattle International Film Festival and HollyShorts Film Festival, screened on PBS' Seattle affiliate KCTS 9 and Alaska Airlines, and were featured in outlets including MovieMaker Magazine and Cinephilia & Beyond. The author of 12 screenplays, Ian is writing and developing new stories for the screen. To watch his films and for more information, visit Ian's site Broken Telegraph.